Buying A Home

Whether you're going through the excitement of buying your first home, or are a seasoned real estate investor, the information here will help you through the process of real estate buying and selling.
New rules of the road

A qualified borrower should have:

A stable income
A good credit history
A common-sense downpayment; generally, about five percent of the purchase price for a conventional, conforming mortgage. (Fortunately, there are downpayment assistance programs for qualified borrowers.)
Documentation – responsible lenders today will want documentation verifying your income (like W-2 forms, tax returns), employment, credit history, and assets – such as bank statements – to verify savings.
Under the new rules of the road, the lender must also obtain an impartial third-party appraisal that complies with new rules to verify that the value of the house you want will support the mortgage you need to finance it.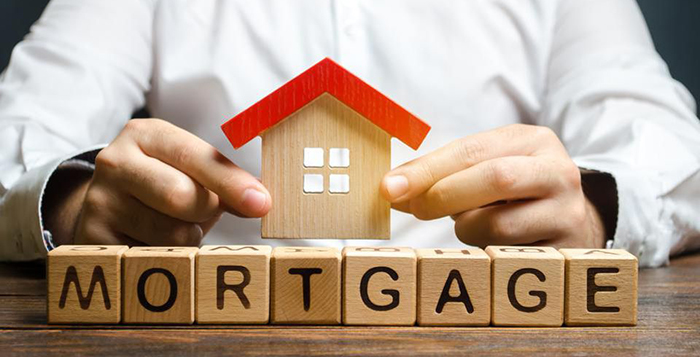 Getting Pre-Approved

Anyone still unsure about the new rules should ask a reputable lender to pre-qualify them for a mortgage. Think of a pre-qualification letter almost like a driver's permit for the new rules of the home buying road. A mortgage pre-qualification letter can:

Confirm you can qualify for a mortgage;
Tell you how much you can expect to borrow;
Make you a stronger home shopper since sellers won't have to worry about whether you can qualify for a mortgage.
During the pre-qualification process the lender will review your credit, financial, and employment information. There may be an application fee. Although mortgage pre-qualifications are usually only good for a limited time they are still worth getting. The reason: even though you will need to apply for a mortgage once you find a house to buy, your pre-qualification letter helps clear the way by telling home sellers you're road-tested for the most affordable mortgage market in 50 years.

Is Homeownership Right for You?

For the majority of America's families, the "Rent-vs-Buy" decision has been the topic of household discussion at some point or another – and appropriately so, especially in these economically uncertain times. This is a big decision that requires a lot of homework, discussion, and evaluation of your life goals.

Which route is right for you? Ultimately, the answer depends on your financial situation, your future plans, and the lifestyle you wish to live. Both options have their own set of benefits – tangible and intangible – that warrant careful consideration before determining which route is best for you.

Buying may be right for you if:

You have a steady, reliable source of income, good credit, and documentation to verify savings.
You have adequate savings to weather an unexpected loss of income or a home-maintenance emergency after setting aside the money required for a downpayment and closing costs.
You want to build equity in your home and enjoy some of the tax breaks and tax credits that benefit homeowners.
You desire the "pride and joy of homeownership" and look forward to home maintenance projects, remodeling, and making your home uniquely yours.
When renting might be right:

Your career, stage of life, or lifestyle requires that you move frequently – or suddenly – and you do not anticipate staying in a home for longer than four years.
You prefer having a set monthly budget and cannot afford large, unforeseen expenses – such as roof repairs and broken appliances – that come with homeownership.
You do not have the time or desire for home maintenance and enjoy the amenities that some rental properties provide, such as pools and gyms.
You have recently lost a home to foreclosure, or experienced another financial set-back, and are rebuilding your credit.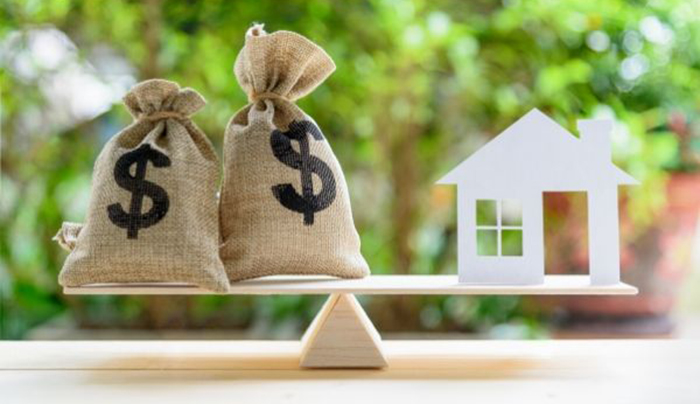 Why Own?

While homeownership comes with many responsibilities that you need to be aware of, most financial advisers say there are also many advantages.

You'll have a place that is yours!


Homeownership provides shelter and security for you and your family. You can pass your home down to your children, and their children, creating security for generations to come.


You may have some tax benefits with homeownership.


Homeownership can reduce the federal income taxes you pay. You can deduct the interest on your home mortgage and property taxes you pay on your home on the tax returns you file each year. These tax savings may offset a portion of the cost of owning your home. While tax savings can reduce the cost of homeownership over time, you still need to make sure you can afford the monthly mortgage payments.


Your monthly payments will remain stable if you choose a fixed-rate mortgage!


If you choose a mortgage with a fixed-interest rate (one that stays the same for the life of the loan, say 30 years), you'll pay the same mortgage payment each month for the entire 30 years of the loan (but remember if your taxes go up, your escrow will go up – increasing your monthly payment).


You'll contribute to your nest egg!


Owning a home can be a way to build long-term financial security and independence.

But remember with all the benefits of homeownership comes responsibilities too – a mortgage, upkeep of a home and repair bills just to name a few.

Look at our home maintenance and appliance cost worksheets to better understand some of the costs and responsibilities associated with homeownership, check out the FreddieMac How Much Can You Afford? calculator and FreddieMac How Much Can You Borrow? calculator.

Renting a Home: For over one-third of America's families, renting is the right choice

The dream of homeownership is still very much alive in the United States, however homeownership is not necessarily right, or good, for everyone. Approximately one-third of America's families rent today, both by choice and financial ability.

In general, renting may be the best option if one or more of the following apply to you:

Your lifestyle and career require mobility and you do not see yourself staying in a home for more than four years.
You do not have adequate savings for large – oftentimes unforeseen – investments in a home, such as roof repair, new appliances, or plumbing issues.
You do not have the time or desire to take on necessary home maintenance that accompanies homeownership.
You don't want to be "tied down" and enjoy the amenities that renting can offer, including doormen, pools, and gyms.
You are building your savings and your credit and plan buying a home in the near future.
You plan on downsizing or retiring in the near future.
Finding the right property for you

When looking for the ideal property for you and your family to rent, ask yourself these important questions before signing a lease:

How much can you afford? As a general rule of thumb, you do not want to spend more than 25 to 30 percent of your take-home income on rent.
What type of property is most appealing to you? Most often, your lifestyle and your stage of life will determine which property is best for you.
High-rise and garden-style apartments: With an apartment, your responsibility as a tenant is limited, you will likely have many amenities, but you will have little outdoor space.
Townhouses or condos: Typically offering more space – inside and out – than an apartment, these properties often offer "common areas" such as pools and parking.
Single-family homes: When you rent a single-family home, usually the largest of the property types, you are renting both the house and the land and may be responsible for lawn maintenance.
What amenities are important to you? Many apartment and condo complexes – and even single-family homes in certain communities – offer concierge services, gyms, pools, covered garages, and much more.
Where do you want to live? As with any real estate decision, location is a determining factor for many.
How long do you want to rent this property? Most landlords have length-of-stay requirements and you'll want to make sure that you can commit to the lease. Almost always, landlords will charge a significant fee if you move earlier than the timeframe stated in the lease contract. If your career or lifestyle requires you to pick-up-and-move quickly, you may want to find a property that offers month-to-month leases.
Your credit, your landlord, and your rights

As you move forward with renting an apartment or single-family home, there are several important factors that you'll want to understand.

Your Credit:

Just as with buying car or making other large financial commitments, your personal credit plays an important role in renting a property. Most responsible landlords will want to review your credit and personal documentation as this helps them determine if you will be likely to pay the rent on time.

As you begin the application process, your landlord will most likely request the following:

A complete rental application from each individual over the age of 18
Verification of income
Proof of good credit and/or good rental history
Identification
Application fees and security fees (typically due at lease signing)
Your landlord and your lease:

Whether you rent a single-family home or an apartment, you will have to develop an agreement with your landlord, typically written up as a contractual lease, that outlines your rights and responsibilities as a tenant, and those of your landlord.

Before you sign your lease, be sure to review all details closely, including:

The duration of the lease
All financial requirements, including the security deposit
Rules regarding rent increases and how much advance notice is required
The utilities to be included in your rent, and those that need to be paid separately by you
Your responsibilities as a tenant
Your landlord's responsibilities, especially those related to household repairs and general maintenance of the property.
Your Rights:

As a renter you have a set of rights – set forth by your state and several statutes – that range from the right to adequate living facilities with hot water, heating, and plumbing to the right to privacy. Most are fairly predictable, but they are important to know in the event that you and your landlord have disagreements.

For more information: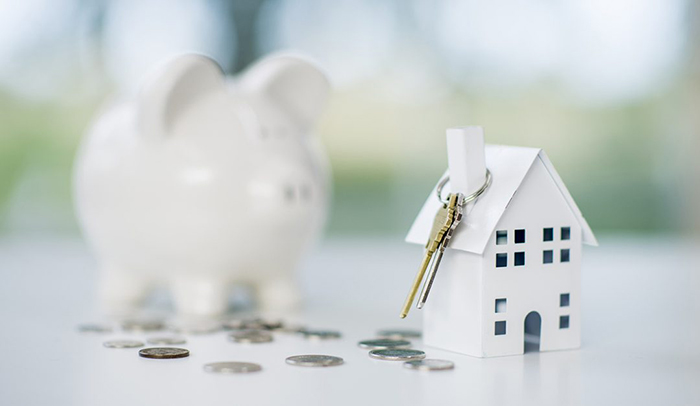 How Much Can You Afford to Spend on a Home?

To get a very rough estimate of what you can afford to spend, multiply your annual gross income by 2.5. For example, if your annual household income is $50,000, you might be able to qualify for a $125,000 home. This is a very rough estimate – the actual numbers will vary based on different factors like current interest rates and your debt and credit history. Other factors to keep in mind are your current bills and overall debt, your current lifestyle and future plans. But the most important factor in determining how much you can afford is taking an honest look at what you can spend comfortably for your monthly housing costs.

Mortgage lenders typically use two ratios to more accurately determine how much you can afford to spend on your mortgage.

Housing Expense Ratio


Mortgage lenders recommend that your monthly mortgage payment (principal, interest, taxes and insurance) be less than 28-31% of your monthly gross income. This percentage can change based on the type of mortgage you choose and sometimes the area in which you're looking to buy.

Debt-to-Income Ratio


You need to factor your other debts into determining an affordable monthly mortgage payment. Mortgage lenders look at whether your total debt is larger than 30-40% of your monthly gross income. Remember, debt is not just credit cards and student loans. It can also include alimony, child support, car loans, and housing expenses

Talk to a mortgage lender or housing counselor who can help you better understand the guidelines or requirements. Before you talk to one, organize your financial picture by creating a budget. Don't forget that you also have to save for the down payment, closing costs, inspection costs, moving, and other related expenses.

You should also take into account any future plans such as a wedding, college education or birth of a child that will impact your budget and how much you can spend on a home. It is important to be realistic – you don't want to buy your dream home only to realize afterwards that it is more than you can comfortably afford.

Remember that the mortgage is not the only expense of homeownership. Other expenses include:

homeowner's insurance
interest and taxes (which may be factored into your monthly mortgage payment)
maintenance costs
utilities
water and garbage services
unexpected repairs
When deciding what you can afford, be sure to look at the big picture and not just the price of the home.

Don't make the mistake of trying to buy more house than you can afford. Thinking that you can get by for a couple of years until your salary catches up with your monthly mortgage payment is setting yourself up for trouble. Instead, buy what you can comfortably afford today – not 5 years from now.

Don't be discouraged!

If what you can afford is less than the average single-family home in your area, look at townhouses, condos, and cooperatives – they're often less expensive.

It's better to start small than to find yourself with a mortgage you cannot afford!

What Are the Risks?

Overall, homeownership is a good investment for most people, but there are risks. If you understand the benefits and risks of homeownership, you can make the best decision about when to buy a home.

So what are the risks of homeownership?

Monthly housing expenses can increase.


Your monthly mortgage payment may be larger than your rent. While these higher monthly payments may be offset by a tax benefit at the end of the year, you will still need to make sure you can afford the monthly mortgage payments. Talk to a tax professional to understand your particular situation. Also, think carefully about introductory rates or low initial rates that allow you to buy a home you would not otherwise qualify for. When the rate increases you may find it difficult to make the monthly mortgage payment.
You become your own landlord.


If an appliance breaks, you will have to pay for its repair or replacement. You are also responsible for the maintenance and upkeep of your home and your property. Maintenance and upkeep affect your home's value so it is important that you have the budget to fix things in order to protect your investment.
You may need to sell your house due to life circumstances.


Depending on the local real estate market, you might not be able to sell your home quickly. You may also face additional expenses, such as hiring a real estate professional. Be sure you have adequate savings as a buffer before you buy a home in case you find yourself in this situation and cannot sell your home quickly.
Property values can depreciate.


You can lose value in your home for a number of reasons, such as a recession, the condition of your home not being kept up, or a drop in a neighborhood's home values. If your home loses value and you have to sell it for less than you owe, you will be required to repay the full amount you borrowed. Regardless of your home's value you still have the obligation to pay the mortgage even if the home is worth less than you paid for it.
Downsizing quickly may be difficult.


If you need to sell your home, it may take some time and you'll still be responsible for the mortgage until it is sold.
Homeownership is still a great way to create equity for the future while providing stability and security for you and your family. But it is important to look at the benefits and risks and weigh them carefully before deciding if now is the time to become a homeowner.

If you are already having credit or financial difficulties, take the time to work through those issues before starting the home buying process. You will be in a much better position to be a responsible homeowner and you will enjoy the benefits of homeownership much more!

Myths About Homeownership

How lenders assess mortgage applications has changed a lot since 2007. What was acceptable a few years ago may not be so today. The following are some common homeownership myths:

Myth: It's a bad time to buy a house.

Fact: Mortgage rates for fixed-rate mortgages are at historical lows, creating stable payments and long-term savings for today's homebuyers and house prices have fallen at a record pace. Additionally, there is some financial relief for first-time homebuyers through the recently enacted Housing and Economic Recovery Act of 2008 and foreclosures have increased to record levels, leaving lots of housing supply on the market with unequalled demand. The combination of these factors generally equals greater affordability, and makes now a good time for many to consider homeownership.

Myth: Buying a house is just too risky; I'll end up in foreclosure.

Fact:The recent news on foreclosures is understandably frightening. Certainly if you lose your job, go through a divorce, or suffer an illness, you could have real trouble paying your mortgage, or rent for that matter. In recent years, we've even seen an increase in excessive obligation–just too many bills–as a reason for delinquency. While you can't always solve for the unexpected twists and turns of life, good budgeting and responsible credit practices can decrease the likelihood of a foreclosure. Also if you have trouble paying the mortgage, contact your lender immediately!

Myth: You can't buy a home in the U.S. if you're not a citizen.

Fact:If you're a permanent or non-permanent resident alien, you can purchase a home in the U.S. In order to qualify for a loan you typically need to be a permanent resident alien with a valid USCIS card or, a "Green Card" and Social Security number. If you are a temporary resident alien with a valid work permit and Social Security number and have been in the United States continuously for the last 2 years, with steady employment and good credit history you may also qualify for a loan.

Myth: If you don't have a bank account or credit cards, you can't qualify for a mortgage.

Fact: Having a bank account is always a good idea and helps you establish credit. However, lenders can approve you for a mortgage even if you don't have a bank account or credit cards. You'll likely need to keep records showing a history of payments you've made for items such as rent, utilities, and car payments.

Myth: Lenders share your personal financial information with other companies.

Fact: By law, banks and other financial institutions are restricted in their uses and disclosures of information about you. In some situations, you may choose to restrict the disclosure of your information if you don't want it to be shared. If you are unsure how your information will be used, don't be afraid to ask – it's your right to know.

Myth: If you're late on your monthly mortgage payments, you'll lose your house.

Fact: If you have a financial hardship, like the death of your spouse or a medical emergency, and fall behind, it's possible to keep your home and get back on track if you contact your lender early (the organization to whom you make your monthly mortgage payments, sometimes also referred to as your mortgage servicer).

If you experience a change in your financial situation and think that you will fall behind or have fallen behind on your mortgage payment, call your lender immediately.

Despite popular belief, lenders do not want to foreclose on homes. They want to keep you as a customer for life. In fact, lenders typically lose money in the foreclosure process, so they are always looking for ways to help you make ends meet.

Myth: You can't get a mortgage if you've changed jobs several times in the last few years.

Fact: Not true. You can change jobs several times and still get a loan to buy a home. Lenders understand that people change jobs. The important thing is to show that you've had a stable income and good credit.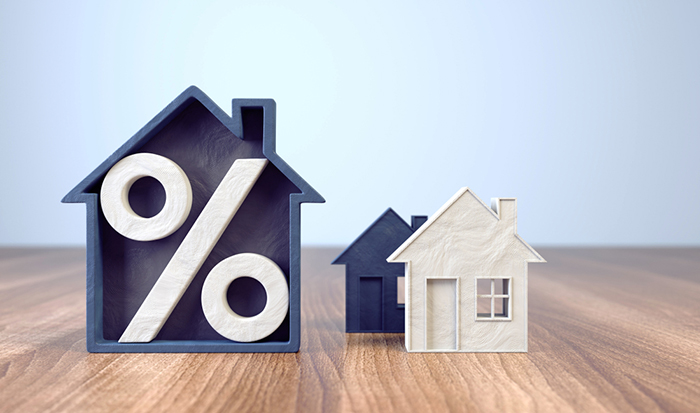 Credit and Homeownership

If you're thinking about buying a home, you should be thinking about your credit first. Understanding your credit is the first step when considering homeownership.

When you apply for a mortgage, lenders will review your credit report. Your credit report is a history of how you've managed your finances: it's a record of money you've borrowed, your history of paying it back, and how much open credit is available to you. Many individuals do not understand credit reports or what their own credit report says. Educate yourself about your own credit before you even begin thinking about buying a home. If you find any errors, fix them immediately. Remember, with good credit, you can borrow for major expenses, such as a home, car, or education, and you can borrow money at a lower cost—ultimately saving you money.

Your credit history follows you wherever you go, and it will have a big influence on your ability to get a loan, the terms of that loan, and the interest rate. If you have good credit, you may have more mortgage options with lower rates.

So how do you better understand credit?

Be aware of how important your credit history is to the home buying process. Establish good credit and protect your credit. Read more.
Look at your credit report and credit scores.
Make sure you correct any mistakes on your credit report right away.
Find a reputable credit counselor to assist you with any credit issues.
Other Helpful Organizations

The following are some of the organizations that can help you understand homeownership and assist you with the home-buying process:

For additional resources, ask your friends and family who have recently purchased a home. Local community organizations and places of worship often know of good resources, as well.

Selecting a Mortgage

Whether you are buying a condo, townhouse, or single-family home – your new home is a significant commitment of your financial resources. Selecting the right mortgage may make a big difference in your monthly payments and the overall cost of your loan.

It is important to understand how different mortgages may change your monthly payments over time. It is just as important to take a look at your financial picture to understand which mortgage is best for you in the long run.

Take the time to understand mortgage differences.

What do you need to know in order to make the best mortgage decision?

Learn how to evaluate different mortgages, and use our mortgage worksheet.

Understand the differences between fixed- and adjustable-rate mortgages.

Know how 15-year and 30-year mortgages change your monthly payments.

Understand down payments and closing costs.

Understand if you should pay points to lower the mortgage rate.

House Hunting

Once you know how much money you can borrow and have an estimate of your closing costs, you'll know the price range you can afford. You might already have a home in mind. Perhaps you want to settle down in a particular neighborhood, or maybe you just need more space for your growing family.

Even if you know exactly what you're looking for, searching for a home can be overwhelming. It takes time. Being realistic and disciplined while house hunting will help ensure you buy a home that you love and can afford.

The First Step – A Reality Check

It's fun to look at houses. And this part of the process is very exciting, but don't let your excitement rule the house-hunting process.

Stick within your budget.
Don't look at homes above what you can afford – even if it's just a little more. Buying a home, even a little above your budget, can cause problems down the road if your finances change.
Don't let your heart rule over your head.
You may fall in love with a house, but if it is beyond your means, it is not the right house for you.
Be flexible.
Don't be disappointed if the houses in your price range differ from your original vision. Buy the home you can afford rather than the home that "has it all." While you may not be able to afford your dream home now, building equity in a home that you can afford may provide you with the financial ability to buy your dream home in the future.
Compare what you'd like to have with what you really need.
Look at the full cost of the house when making your decision
Are there homeowner association fees? Is the house old, requiring a lot of maintenance? Be sure to factor these in when determining the true cost of the house.
Some good house-hunting tips

Take pictures inside and outside the home.
Bring a spouse, family member, or friend.
Make sure the house fits into your budget.
Ask about utility and maintenance costs.
Think of commuting time and costs.
Consider your monthly budget – can you afford the renovations and maintenance that you'll need to do?
Don't make a "spur-of-the-moment" decision.
Additional tips to make the house-hunting process easier

Concentrate on a few neighborhoods. Decide what's most important to you about the neighborhood you want. This can greatly narrow down your search.
Find a real estate agent. They'll have many more listings than you can find on your own.
Compare homes. Make sure you know what you would get and what you would miss in each house before you make a decision.

Early Steps to Prevent Foreclosure

You already know a Plan B is important, but what should it include? The first steps you can take to create your plan are by:

Saving money
Put away some money each month to have an emergency fund in case something unexpected happens, such as losing your job. You should have at least three months worth of housing and living costs saved to protect you from unexpected financial problems. If you don't already have this much in your savings, it is a good idea to start paying yourself first to help increase your savings.
Reducing expenses
Think about where you can save money, For example, look at temporarily canceling cable or your gym membership. By paring down to the bare necessities, you may be able to save a significant amount of money. And, even if it doesn't seem like enough of a savings to make a big difference, remember – every little bit helps.
Use the budget worksheet to help think about which changes you can make if you find yourself facing financial difficulties.

If you've put your Plan B into action and still find yourself having trouble paying the mortgage, you should:

Call your lender!
This is the single most important thing you can do. Lenders want borrowers, not properties – they would prefer to see you keep your home. They will be able to provide you with an option that best meets your needs.
Be honest with your lender
Different situations require different solutions. For example, your lender will need to know if your financial problems are temporary or more long term.
Know what you owe
Have a clear picture of what your debts are and make your mortgage the priority if you have to make choices. Debt collectors can be very aggressive, but if you can't pay all your debts, make sure your home is protected from foreclosure by paying your mortgage first.
Talk to a non-profit housing counseling agency
A non-profit housing counseling agency may be able to help you restructure your bills so that you have an easier time paying them. Additionally, they can help you create a budget that suits your specific needs. You can also call the HOPE National helpline at 888-995-HOPE. They are dedicated to helping homeowners facing foreclosure 24 hours every day. Spanish – speaking counselors are available.
Avoiding Mortgage Fraud

Mortgage fraud is becoming increasingly common. Scam artists often target homeowners struggling to meet their mortgage commitments or anxious to sell their homes.

There is help available when facing financial problems or foreclosure, but make sure you are dealing with a reputable organization before getting involved. A good rule of thumb is that unsolicited help, whether in person, on the phone, or by mail should be fully researched before accepting any help.

To protect your home and home's equity and avoid falling victim to fraudulent schemes, recognize and understand the signs of mortgage fraud. Know how to report fraud to state and federal authorities so they can stop scam artists from preying on innocent borrowers.

Start by learning the motives behind mortgage fraud. They are generally classified into one of two categories:

Fraud for property or housing
Fraud for profit
Fraud for property

Fraud for property, also known as fraud for housing, generally occurs when a borrower wants to purchase a property they cannot afford. Borrowers are often aided by dishonest mortgage industry professionals who submit or encourage the submission of false information about the borrower's employment, income or assets in order to qualify for a loan.

Borrowers are often tempted to engage in this type of fraud by a strong desire for homeownership or for a home beyond their current financial means. The belief that no one will check the falsified information is wrong. Lenders detect fraud for housing schemes by thoroughly reviewing and validating documents and keeping diligent records. It is a federal crime to misrepresent any information in connection with the loan application. Anyone who is caught will be at risk of criminal prosecution. What a borrower may think is a little lie to help buy their house is not only illegal, it risks a borrower's credit and investment.

To prevent fraud for property, make sure all the information is correct and all documents are completely filled out before you sign. Don't believe someone if they tell you that misrepresenting information on your loan documents is not a big deal. It's against the law, and it could cost you your home.

Fraud for profit

Fraud for profit schemes often involve a group of people who defraud a prospective homebuyer or mortgage lender. For example, a dishonest mortgage broker may partner with a loan processor to create a fictitious credit profile, and with an appraiser to inflate the property value. Additionally, "straw borrowers," who falsely represent themselves, may be enticed to participate through the promise of financial gain.

Fraud for profit schemes are also attractive to criminal enterprises lured by the opportunity for greater profits, fewer dangers than those commonly associated with violent crime, and reduced sentencing or jail time. Illegal property flipping is the fraud scheme commonly employed.

Make sure you are not a party to fraud by making sure all the information in your loan documents is correct.

Important Resources

If you are facing financial difficulties that are making it difficult to pay your mortgage, or if you feel you might be falling prey to a fraudulent scheme, the best solution is to talk to your lender or a reputable counselor. Also, be wary of individuals who promise to rescue you from financial difficulty or possible foreclosure.

Read more about common fraud schemes: Foreclosure rescue scheme and illegal property flipping.